Swimming Pool Maintenance Tips
925.415.9279
6 Crow Canyon Ct #110
San Ramon, CA 94583
Swimming Pool Fall Maintenance
Here are some tips in keeping your swimming pool clean and well maintained during fall as well as getting ready for winter season.
First of all, keep in mind that leaves are your biggest problem in the fall. It's important to clean these out of the pool before they clog the skimmer and pump baskets as well as the plumbing lines. You may have to skim the pool every day. Don't allow leaves to sink and remain at the bottom of the pool, as some leaves can stain the floor. Make sure to also clean the strainer baskets regularly.
This is a good time to also check your pool cover for any tears or damage. Remove leaves and debris from the top of your winter pool cover. Eliminating sources of debris will prevent your pool cover from being ripped, torn or otherwise damaged during the winter months. Wet leaves can be very heavy and weigh your pool cover down. For those using leaf nets, make sure to remove leaves that have collected on top of the net. Keeping the pool area free of leaves will also help prevent water contamination if your pool is not covered for the winter.
Call Hawkins Pool Service to help you keep your pool in top shape, we will make it easy for you by servicing your pool a year-round routine.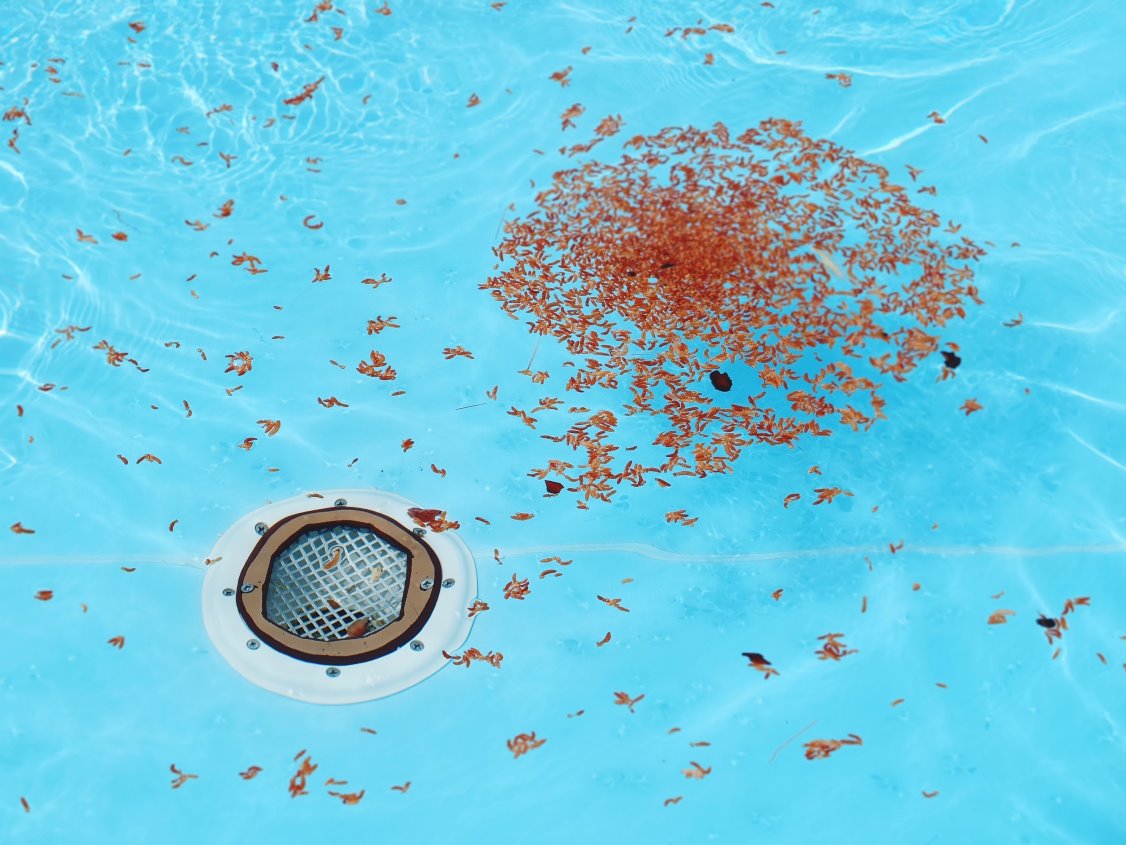 For help in maintaining your swimming pool in San Ramon, Danville, Alamo, Pleasanton, and other Bay Area cities,
contact
Hawkins Pool Service at 
925.415.9279
Hawkins Swimming Pool Service
925.415.9279
6 Crow Canyon Ct #110
San Ramon, CA 94583
For Swimming Pool Service
Swimming pool maintenance services in Pleasanton, Dublin, San Ramon, Danville, Alamo, Walnut Creek, Pleasant Hill, Concord, Orinda, Lafayette, Moraga
Hawkins Swimming Pool Maintenance, Repair and Remodel Services in San Ramon
Hawkins Pools provides swimming pool maintenance, repair and remodeling services, specializing in residential and commercial swimming pools, spas, and fountains. Our highly trained technicians can handle all of your swimming pool service, repair and warranty needs. Remodeling swimming pools, spas and backyards requires an experience, reputable, reliable and innovative swimming pool contractor. Here at Hawkins Pool Service we pride ourselves on providing outstanding customer service to all our clients and are always available by phone or email.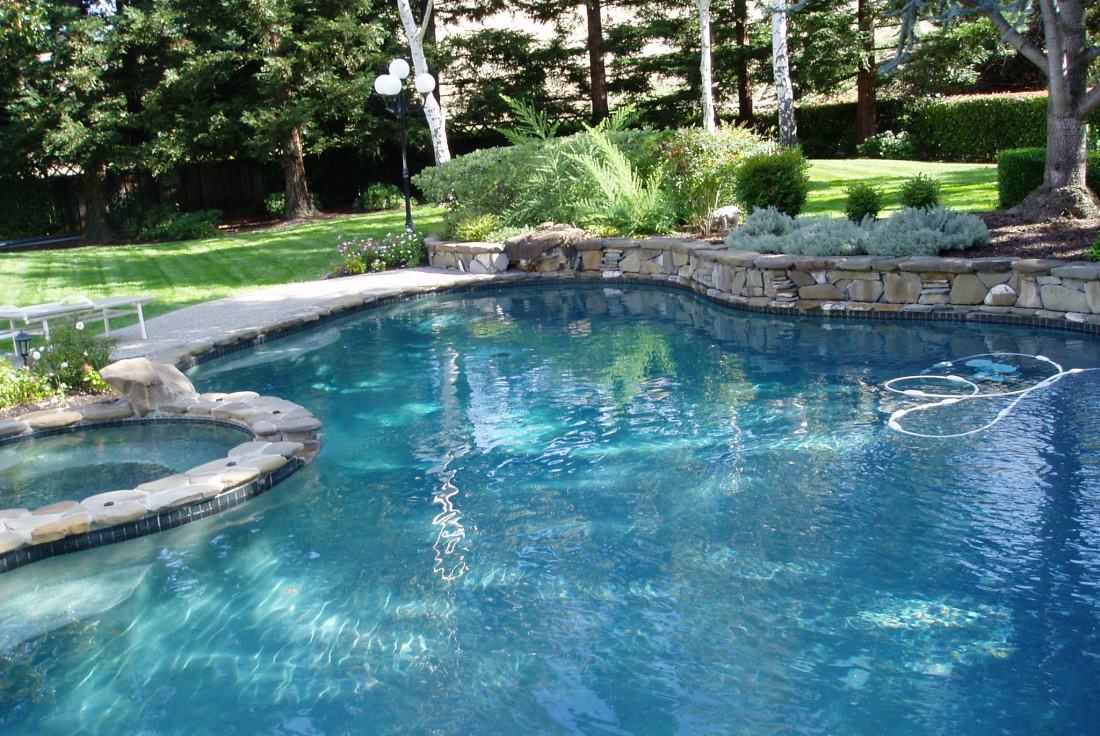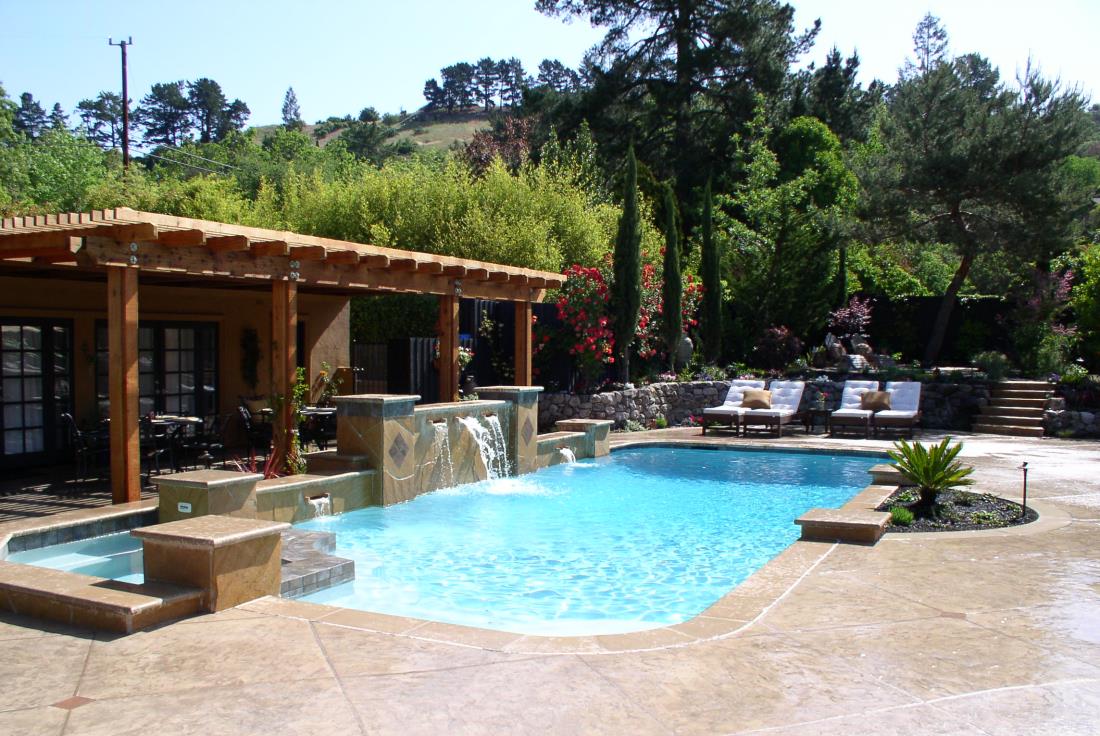 Hawkins Pool Services offers full warranty and pool repairs of all major brands on residential and commercial pools, spas and fountains. We provide emergency weekend and evening service.
I have been using the pool service for several years now. The San Ramon pool maintenance service staff is professional, kind and considerate and very knowledgeable. From just weekly pool service, to equipment repair and replace to building your dream pool, they are the best at it.
-J.D., San Ramon, CA
"I like the full pool service we get and that we don't have to contract out any work."
-Steve, Danville, CA
"They do great pool cleaning work and our community pool has never maintained & looked this good."
- John, Concord, CA
"Extremely responsive, very friendly, great work and very professional. Would refer them to anyone for pool service and pool maintenance work"
-Deb, Lafayette, CA
"They took over our pool maintenance service a year ago and the pool looks amazing. It was covered in black algae before. The lights didn't work and the heater and pumps were in terrible shape from the prior pool service company. Hawkins Pools Service got the pool turned around and it's beautiful now. They gave us a very competitive bid for all work. I would recommend them anytime."
-Billy A, Dublin Ranch HOA
"The people are wonderful. Their employee's efficiency is incredible. Couldn't be happier with their pool cleaning service and maintenance."
-Pam, Alamo, CA
"Professionalism and down to earth. They are easy to talk with and the pool maintenance work didn't compare with anything we had prior."
-Judi and Doug, Orinda, CA